Online Payday Loans for Bad Credit
Payday loans are short-term loans that can provide temporary relief for those who need help making ends meet between paychecks or who find themselves in emergency cash situations.
Consumers who apply for such emergency payday loans online may not have other viable financing options due to poor credit.
Indeed, more than half of Americans have poor credit scores or have no credit histories at all. A report by the Consumer Financial Protection Bureau found that 51% percent of credit users in the U.S. have credit scores under 720, while about 33% have a score lower than 620. Further, 19 million American adults had credit scores that are "unscorable", meaning that they lacked sufficient credit histories to be given a score.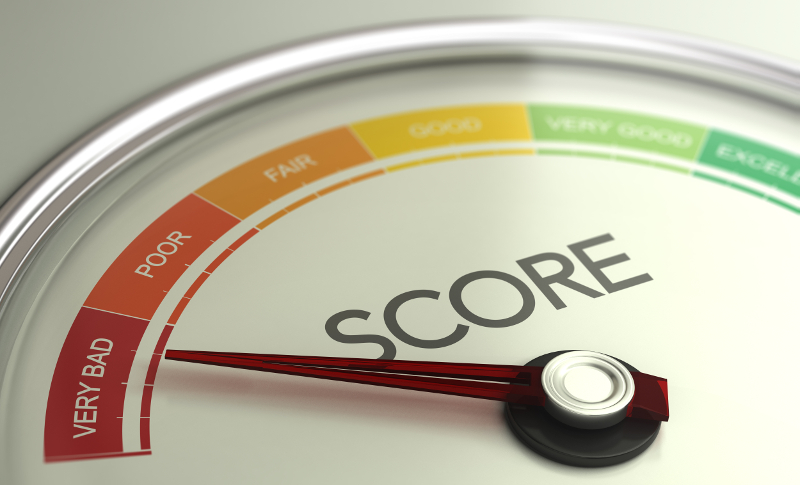 Poor credit scores can impact an individual's ability to apply for lending, housing, and can even limit employment opportunities. Consumers who fall under such categories may find themselves opting for shorter-duration funding alternatives that may have more lenient credit requirements. But how viable is it for those with poor credit to be approved for a payday loan?
Guaranteed Payday Loans for Bad Credit
Consumers should be wary of lenders that offer "bad credit payday loans online" or who advertise "best online payday loans for bad credit" or "payday loans online with no credit check". While short-term loans may be viable resources for those who may have exhausted all other loan options, the fact of the matter is that payday lenders will, in fact, check an applicant's credit score and history in addition to their debt-to-income ratio when considering loan approvals.
This means that much like traditional loans from banks and credit unions, applicants who have poor or lower credit scores will be vetted and may not be approved for a loan. To this end, there are no such instances of instant approval payday loans.
The most trusted payday loans online from reliable lenders will not advertise online payday loans for bad credit and will, in turn, highlight all the legal and necessary documents required to be considered for a payday loan.
Payday Loan Requirements
Eligible individuals can apply for online payday loans from direct lenders. Most application processes will typically take between 15 and 60 minutes. While requirements will vary from lender to lender, applicants should be prepared to present the following information:
Form of identification that shows proof of age and residency
Proof of income
Banking information
Social security identification
As mentioned prior, lenders will consider applicants' credit scores and history in determining their ability to repay a loan. However, consumers with poor credit, who do not have a bank account, or who receive income from alternative sources are still eligible to apply for shorter-duration funding. Alternative forms of income may include social security benefits, welfare, VA benefits, disability payments, and other entitlements, self-employment income, royalties for intellectual property, such as books and songs, trust fund payments, income from investments, and child support and alimony payments.
Borrowers should read and understand all the rules and regulations associated with short-term lending in their sate, before applying for a loan.
Alternatives to Short-term Loans
Potential borrowers should note that short-term loans often carry high APRs and steep rollover fees. This can trap borrowers who may be in already compromising financial situations to spiral into deeper cycles of debt.
Experts suggest that borrowers only take out a payday loan if they are able to meet loan terms and repay loan amounts fully.
And while online payday loans for bad credit applicants are not typically possible, consumers who have lower credit scores or who want other financial options can consider the following:
Borrowing from a trusted friend or family member: This option might be risky because there are no official institutions that can settle any disputes that may arise.
Taking out a personal loan: Unlike payday loans, personal loans can be paid back in increments over long periods of time and can, therefore, save borrowers money.
Paycheck advance: Individuals who are short on cash between paychecks can ask their employers for their paycheck in advance of the scheduled pay date.
Local or federal aid: Some local credit unions can offer monetary assistance for those who are struggling financially.
Saving and budgeting: Consumers who are unable to afford a payday loan can consider cutting expenses and making a budget to better manage their finances.