Get Payday Loans in Wisconsin
Payday loans can be viable resources for those who may be struggling to make ends meet between paychecks. Unexpected costs, unwanted expenses, and unforeseen financial emergencies can happen at any time and can force those without any money saved or credit cards into monetary deficits. Those who may be experiencing such difficulties can consider opting for payday loans in Wisconsin.
The guide below explores details and information regarding online payday loans in Wisconsin, in addition to crucial payday loan regulations and protections that consumers should be aware of.
Short-term loans are regulated by state law, meaning that online payday loans in Wisconsin are mandated by its specific state statutes. Borrowers and payday loan lenders are required to comply with state laws to avoid penalties and legal action.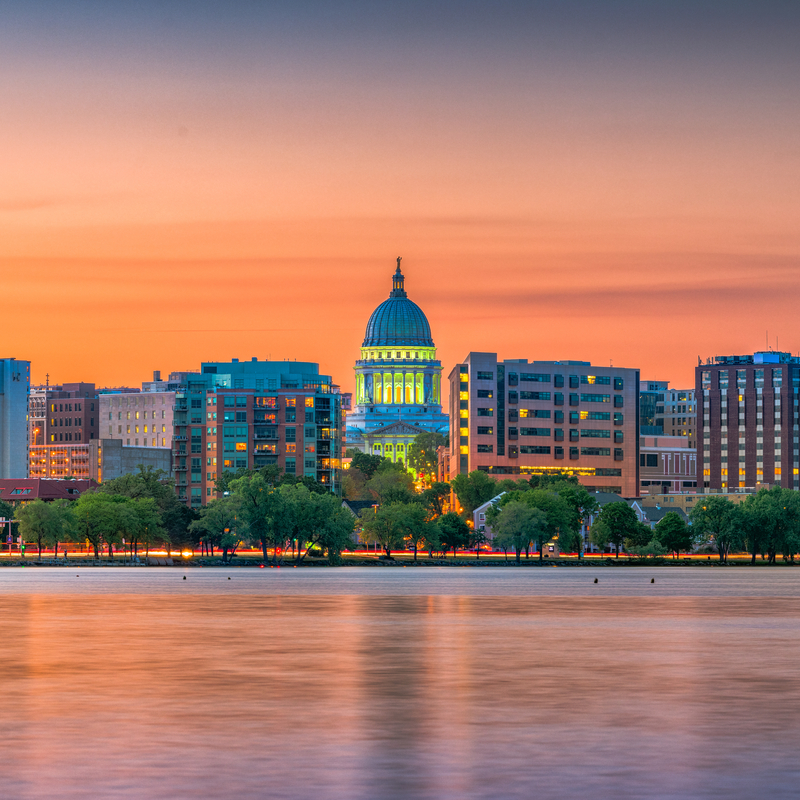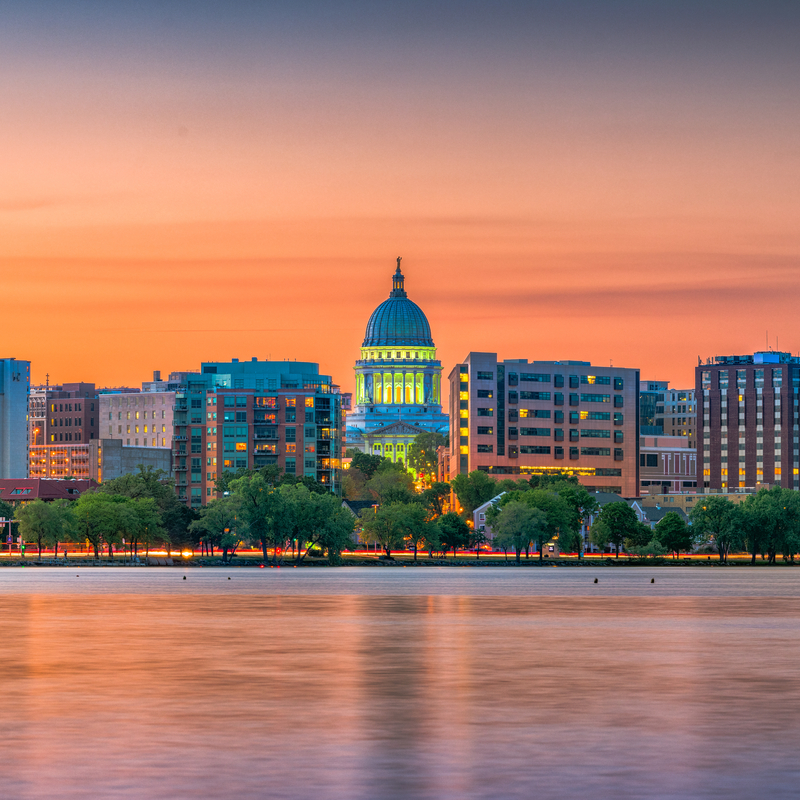 Payday Loan Laws in Wisconsin
While short-term loans are prohibited in many states across the U.S., online payday loans in Wisconsin are indeed legal and permitted.
What are the laws and restrictions, regarding Wisconsin payday loans?
The maximum amount for a Wisconsin payday loan is $1,500 or 35% of an individual's monthly income.
While there is no minimum term, the maximum term for a short-term loan is 90 days.
Borrowers can "roll over" their loans once.
The APR charged by lenders is 574%
There is a maximum finance charge of 2.75% per month
What Are Payday Loans For?
Payday loans are shorter-duration funding and are not meant to be used as long-term financing options due to high APRs that can add up if loans are not paid back on time. As noted prior, short-terms loans are not legal in some states across the country.
Some suitable uses for Wisconsin payday loans include:
Car repairs
Vet or medical bills
Home repairs
Consolidation of other debts
How do payday loans work in Wisconsin
Wisconson residents can apply for a payday loan at a storefront lender or online. Residents must be at least 18 years of age to apply. The application process can take anywhere from 15 to 60 minutes. While loan requirements vary from state to state, lenders will typically require the following:
Form of identification that shows proof of age and residence
Proof of income
Banking information
Once the above information is submitted, the loan provider can either approve the loan or not. Borrowers should note that lenders will consider an applicant's credit score and history while determining loan approval. If an individual is approved, an agreement is typically signed, showing when the loan needs to be repaid, the interest and other terms and conditions. Funds can then be deposited to the borrower within two to three business days.
Repaying Payday Loans Online in Wisconsin
The repayment date is set when the loan is taken out. It is often the next payday, or in the case of Wisconsin, it may be in a couple of paydays time.
Repaying can be done by:
The borrower providing a postdated check
Payment online
Transfer to the payday loan company
Borrowers should meet loan terms and conditions in order to avoid penalties.
Wisconsin Economy
Wisconsin's economy is fairly average-sized for the United States. The GDP is 21st in the country, and industries like agriculture and manufacturing are the biggest components of the state economy. Additionally, Wal-Mart is the biggest employer in the region.
Wisconsin's unemployment at 3.3% is slightly below the U.S. average of 3.6%.
Why choose Openloansdirect.com to find the best payday loans in Wisconsin?
Consumers who do not have access to conventional forms of credit nor savings to fall back on may have trouble finding viable financing options. To this end, OpenLoansDirect.com can connect borrowers to short-term loan options.
OpenLoansDirect is a method of finding potential lenders in Wisconsin who are trustworthy. The service is designed to assist borrowers in finding a loan company that is most appropriate for them. Additionally, this service is free, straightforward, and applicants can be sure that their data is protected throughout the process.