Get Payday Loans in Oklahoma
Individuals who are facing unexpected monetary issues can consider turning to short-term loans for help. Payday loans in Oklahoma, specifically, can be viable options for those who may not have access to other lines of credit or who may have exhausted other lending options.
Payday loans in Oklahoma come with restrictions set by the state.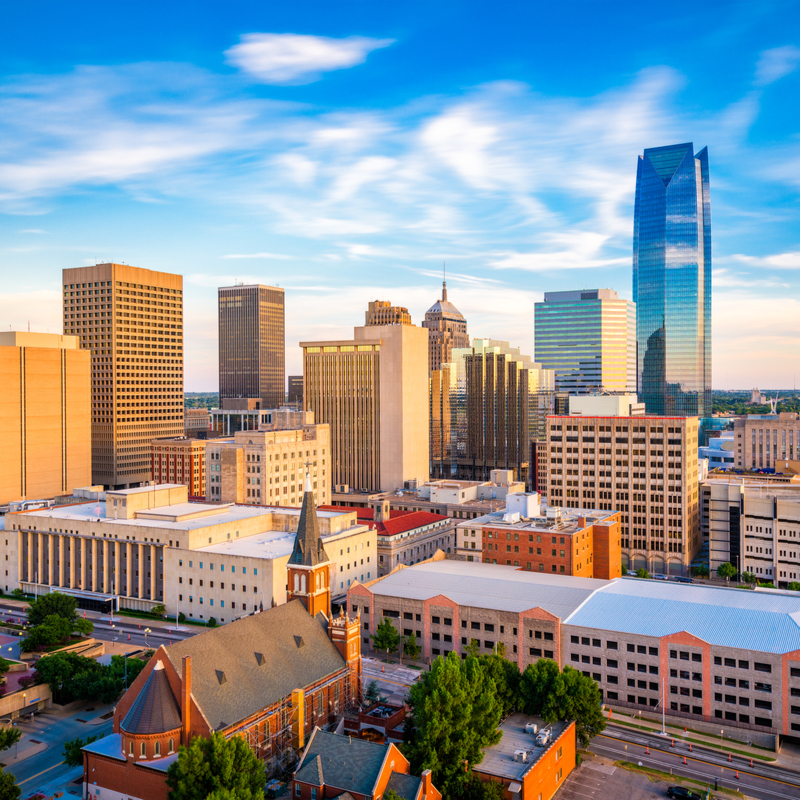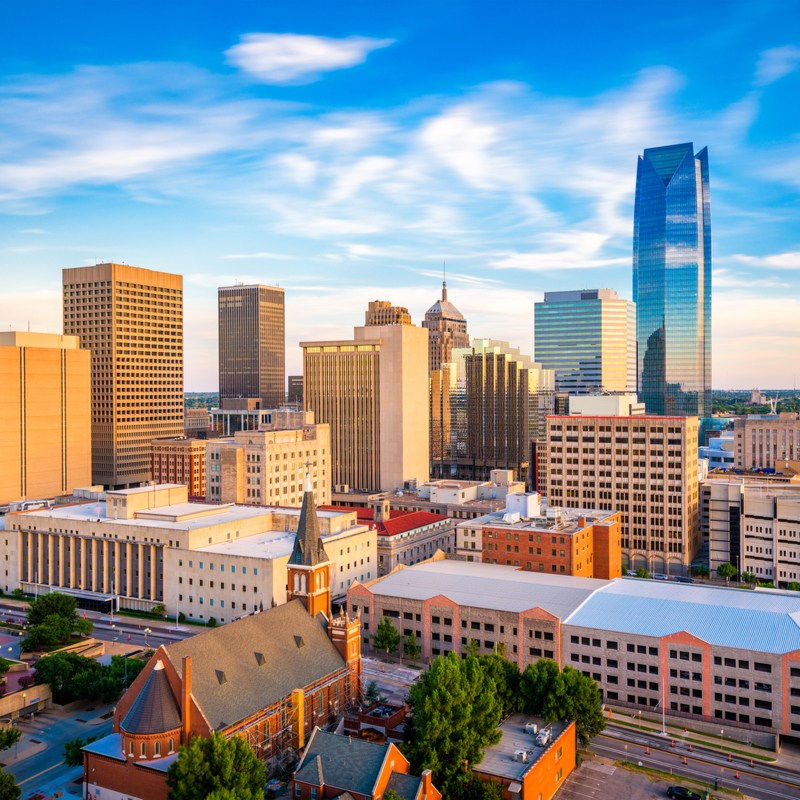 What Are Payday Loans For?
Some suitable uses for short-term loans include:
Unexpected car repairs
Unexpected medical bills
Emergency expenses between paychecks
Unexpected bills
Consolidation of urgent debts
Payday loans are not designed to be long-term financing options. They are typically meant to be repaid upon a borrower's next paycheck. While payday loans are illegal in some states, they are in fact permitted in Oklahoma, with restrictions. Borrowers are only allowed to take out loans for a maximum of 45 days in the state.
Payday Loan Laws in Oklahoma
Short-term loan laws are regulated on the state level, meaning that each state sets payday lending laws that must be adhered to by lenders and borrowers alike.  The payday loan regulations in Oklahoma are outlined below:
The maximum value for an Oklahoma payday loan is $500
The minimum term is 12 days, whereas the maximum term for these loans is 45 days
The rate of APR is 395%
Finance Charges are as followed: For loans less than $300, finance charges cannot exceed $15; for loans greater than $300, there is a $10 finance charge for every additional $100. In other words, in the state of Oklahoma, a borrower is charged $15 for the first $300 borrowed and $10 for every $100 over this.
How do Payday Loans Work in Oklahoma
Residents can apply for payday loans online or at a storefront lender. The application process can take anywhere between 14 and 60 minutes. Borrowers must be at least 18 years of age to apply for a loan. While requirements may differ from lender to lender, most will typically require the following:
A form of identification that maintains an applicant's age and residence
Proof of income
Banking Information
Lenders will typically also consider an applicant's credit score and history, as well as their debt-to-income ratio. This means that applicants who are in poor credit standing may find it difficult to get approved for a payday loan. Applicants who have alternate forms of income such as social security benefits, royalties, or are self-employed, can still consider applying for a short-term loan to see if they are approved.
If a lender approves an application, the borrower may receive funds within two to three business days.
Loan charges and interest rates are typically outlined in a signed agreement, along with the repayment date.
Repaying Payday Loans Online in Oklahoma
While the repayment date is agreed upon on a case by case basis, by the recipient and lender, it is typically set to the next payday. Options to repay include:
At the time of issuing the loan, the borrower can give a postdated check
Payment can be made online
A check
A bank transfer
Borrowers should try to meet loan terms and conditions in order to avoid charges and penalties.
Oklahoma Economy
Oklahoma's economy is an average size for the United States, with industries such as food production and biosciences driving this growth.
The state unemployment, at 3.3%, is roughly in line with the United States' average of 3.6%. Oklahoma residents who need help mitigating monthly expenses or who find themselves in a precarious financial situation can consider applying for a payday loan to see if they are approved.
Why choose Openloansdirect to find the best payday loans in Oklahoma?
OpenLoansDirect can be a free and convenient way to find lenders in Oklahoma. Citizens of the United States who own bank accounts, are in good standing with their financial institutions, and are 18 years of age or older, can utilize OpenLoansDirect to find an appropriate lender in Oklahoma.